NEWS
Settlement Reached in DJ AM Plane Crash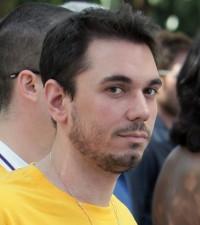 A settlement has been reached for the family of the co-pilot who died in the South Carolina plane crash that DJ AM and Travis Barker survived, TMZ reports.
The widow and 17-year-old daughther of James Bland will get almost $500,000 from the companies that owned and operated the aircraft including Global Exec. Aviation, Inter Travel & Services Inc. and Pem Group, Inc.
According to the documents, James' widow will receive $406,250 and his daughter will receive $25,000 per year for three years.
Article continues below advertisement
Last week, Clay Lacy Aviation, the company that chartered the plane was sued for wrongful death because "the crash ultimately caused Adam Goldstein's (DJ AM) death," TMZ reported.
The amended suit in L.A. County Superior Court stated that DJ AM was forced to take various drugs for the burns and emotional distress he suffered as a result of the crash.
In addition, DJ AM's estate is suing Goodyear Tire, the travel service, and Learjet as well as the estates of the two pilots who were killed in the crash.
A rep for Clay Lacy Aviation said, "Clay Lacy Aviation did not own or operate the aircraft involved."