NEWS
Shakira Attacked by Sea Lion & "Paralyzed by Fear"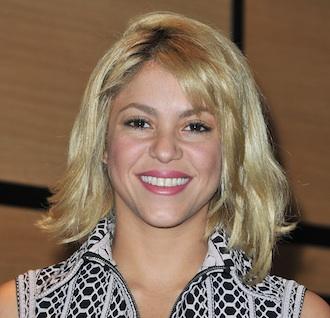 Shakira just had a scary sea encounter! Literally. While vacationing in Cape Town, South Africa, a sea lion saw the shine from her cell phone and thought it was actually a fish.
OK! NEWS: SHAKIRA RECEIVES HOLLYWOOD WALK OF FAME STARThe singer wrote on her Facebook page that she was checking out underwater life when out of nowhere, a sea lion "jumped out of the water" and "attacked" her. Not only that, it locked eyes!OK! NEWS: SHAKIRA & HER BOYFRIEND SPLIT UPAccording to GossipCop, Shakira indicated the sea lion "looked me in the eye, roared in a fury and tried to bite me." Pretty shaken up at this point, she added, "I was paralyzed by fear and I couldn't move. I just kept eye contact with it while my brother Super Tony jumped over me and literally saved my life, taking me away from the beast."Although they both got their hands and legs "scratched by the rocks" while trying to protect themselves, they're doing okay after the interaction. Scary stuff!
Article continues below advertisement