NEWS
Shane Sparks Cites Extortion for His Arrest; Ready To Clear His Name Post Jail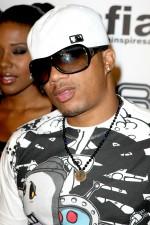 In the aftermath of former America's Best Dance Crew judge Shane Sparks' arrest on Friday for eight counts of child molestation, the dancer's lawyer speaks out about his plans to clear Sparks' name, TMZ reports.
After posting bail late last night, Steve Meister, Shane's lawyer, tells TMZ that the charges brought against his client, "are completely without merit."
The forty-year-old dance critic and his determined lawyer are prepared to struggle for a clean slate.
Article continues below advertisement
Shane, "knows he is innocent and will fight to clear his name," Steve explains to TMZ.
With more than one charge of molestation filed against him, Sparks is claiming extortion to explain his arrest and his attorney agrees that he will go forward with the case preparing himself for, "extortion, Hollywood style," TMZ reports.
Battling against serious accusations Meister reveals to TMZ that since the plaintiff took fifteen years to come forward the case, "stinks to high heaven."