NEWS
Shania Twain Details Family Abuse & Shocking Divorce In New Memoir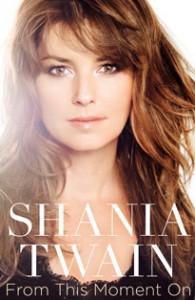 Doesn't it seem like lots of celebrities lately are writing memoirs about growing up in an abusive family? Shania Twain's new autobiography, From This Moment On, is no less tragic. The country singer details growing up in an abusive household and her divorce from Mutt Lange after he left her for her best friend.
OK! NEWS: SHANIA TWAIN STALKER ARRESTED AT JUNO AWARDS
In Shania's new memoir, she writes about being married to Mutt for 14 years and then finding out he was leaving her in 2008 for her best friend, Marie-Anne Thiébaud.
Article continues below advertisement
Even though Shania is now happily married to Marie-Anne's ex-husband, Frédéric Thiébaud, after they bonded over the betrayal, she says she cried constantly and called her ex-best friend the c-word to try and cope.
"It was kind of cathartic," she writes (via E! News). "Harsh, I know, but after all, it is only a word. My emotions were so balled up inside me that it felt good to release."
"I'll be honest: When your husband leaves you, and falls into the arms of your close friend, your self-esteem can really suffer," she adds.
OK! GALLERY: SHANIA TWAIN'S WEDDING PHOTOS FINALLY REVEALED!
And Shania's shocking divorce occurred after growing up around a sexually abusive stepfather.
The country star recounts one incident where she watched him push her mother's head into a toilet repeatedly and a fight she got into with him at age 11.
"I ran up behind my dad with a chair in both hands and smashed it across his back," she writes. "Before I could get away, he punched me in the jaw. Adrenaline pumping, I punched him back!"
Shania also says she was sexually abused by him as a teenager and she begged her mother to run away to a shelter. Then the family suffered financially and sometimes had nothing to eat but "goulash," which was dry bread with boiled milk and brown sugar.
She said she wanted to write the memoir in an "honest and complete" way.