NEWS
Shannen: Get Brian Austin Green Back!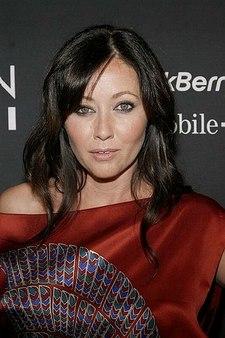 Shannen Doherty has already reunited with Jennie Garth on the new 90210, but who else would she bring back to the Beverly Hills zip code if she could?
"Oh gosh, Brian Austin Green!" she told reporters Thursday in NYC at the Gen Art Fresh Faces Fashion Show. "I adore Brian, and Brian and I have always had a really good, strong relationship."
However, Brian is already on a TV show, something that could stand in the way of the co-stars' onscreen reunion.
Article continues below advertisement
"The only thing about bringing him to 90210 is that I wouldn't want him not on The Terminator: The Sarah Connor Chronicles," Shannen explains. "He is so good and it's one of my favorite shows. So I want him back really badly, but at the same time, I love watching that show and I love watching him in it."
Shannen continues the praise for her fellow actors, saying the young cast of 90210 doesn't need much advice from her.
"They are really smart kids, they don't need that much guidance!" she says. "They are very talented, they are all adorable, they are all sweet. The cast gets along really, really well and they're all fantastic."
Tell us what you really think, Shannen!