NEWS
Fans Tear Shannon Beador To Shreds After Blaming Vicki Gunvalson For Her Weight Gain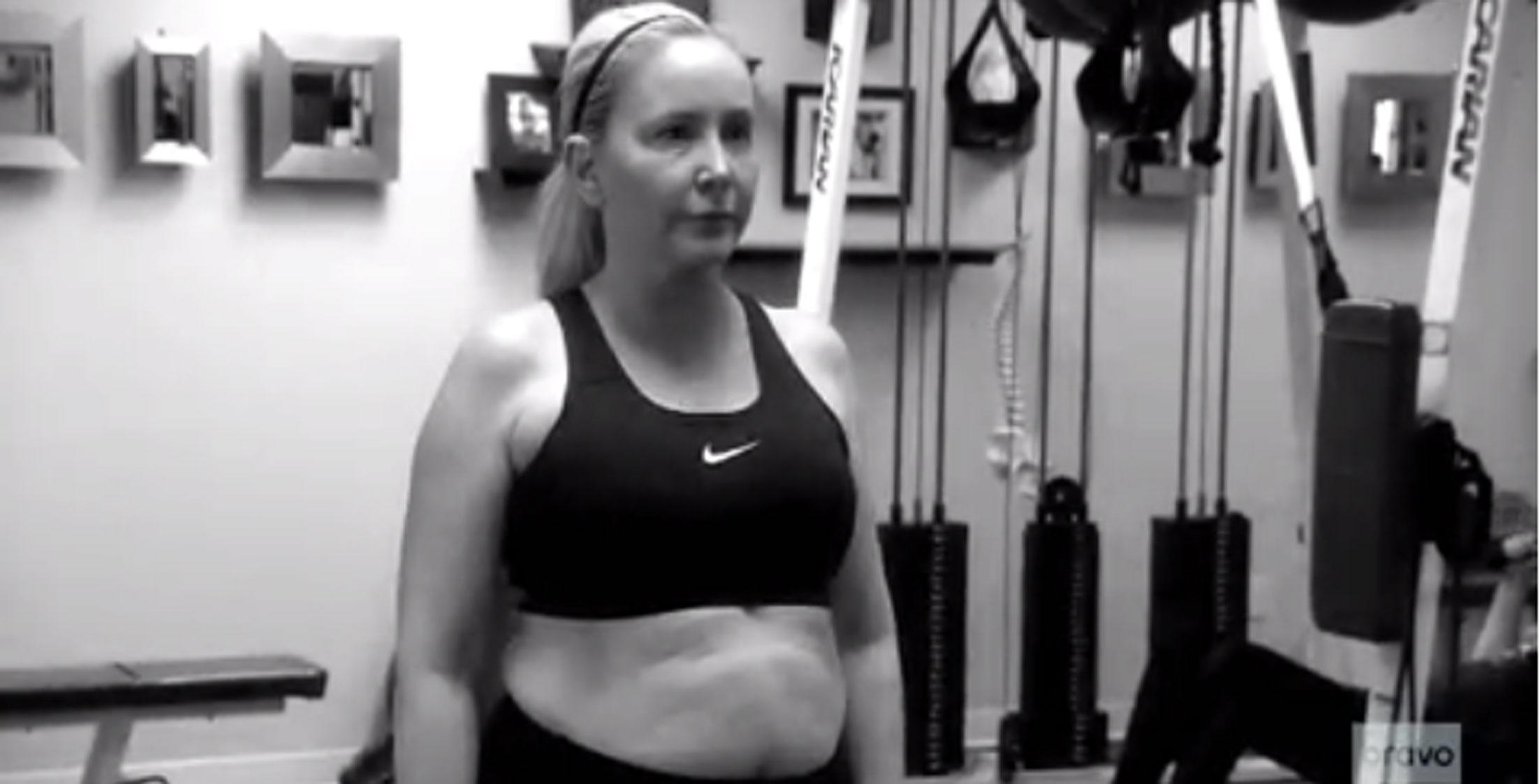 The drama is heating up more than ever before with the Real Housewives of Orange County castmates, and the feud between Shannon Beador and Vicki Gunvalson in particular is only headed for more of a downward spiral, especially after Beador had the cojones to to blame Gunvalson for her whopping weight gain, as documented in the franchise's new trailer! But who will fans side with this season? So far, it looks like the odds are NOT in Beador's favor.
Article continues below advertisement
The trailer is filled with drama among all the ladies, but fans are paying most attention to Shannon's weight gain and HOW she claims to have packed on the pounds.
"I just don't understand how I let myself go," a teary-eyed Shannon told the cameras. "This is stress and that is Vicki Gunvalson," the reality star confesses to her pals and co-stars Tamra Judge and Lydia McLaughlin as she grabs at her tummy in the clip.
But Beador's tearful confession isnt making anyone feel sorry for her. Fans took to social media to express their utter outrage with the fact that Beador is pointing the blame at someone else for her own weight gain.
Check out all the angry fan reactions below, and let us know who you side with!
"Good grief what a liar beador is. Really? You gained weight because your husband is a cheater and always will be. You made your own sadness," one commenter wrote.
"Not sure I can take another season of Shannon's whining about nothing and Tamara pretending to be a changed person. #RHOC." Ouch!
Another snapped, "Oh pleaseeee. Blame urself and grow up-leave Vicki alone."
"Did Vicki hold her down & force feed her? I think not," another funny fan wrote.
While one logical fan quipped, "How can @ShannonBeador blame her weight gain on @vgunvalson? 1 wld think her hubs affair would b more stressful than Vicky's lies #RHOC"