NEWS
Sharon Osbourne Sued for Catfight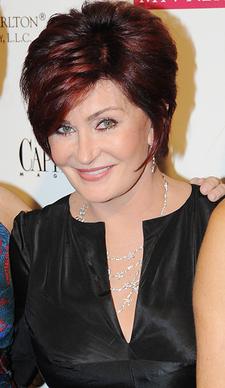 Even Sharon Osbourne can't go around pulling hair on TV and get away with it – the Rock of Love Charm School host, who got into an intense catfight with contestant Megan Hauserman during the reunion special on VH1 in December, is now being sued by said rejected charm school attendee.
Megan filed suit against Sharon in L.A. on Monday, alleging battery, negligence and intentional infliction of emotional distress, according to the Associated Press. She wants to go to trial against Ozzy's wife, and wants some money, too.
Article continues below advertisement
The bad news for Sharon is definitely in the fact that the whole altercation was caught on tape, after Megan insulted Ozz, something Sharon didn't take to too well. Sharon ended up with a fistful of Megan's weave and now, perhaps more than a few regrets.