NEWS
Shawn Johnson's Stalker to Stay Away Permanently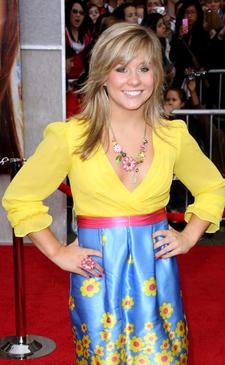 Shawn Johnson is safe enough with alleged stalker Robert O'Ryan behind bars, but the Olympic gymnast and her family want to be as safe from him as is legally possible. TMZ reports that the family got a permanent restraining order today.
Shawn's mom and dad went to court in L.A. County Superior Court to request the order, which will require O'Ryan to remain at least 100 yards away from Shawn and her family for at least three years. The judge granted the request.
Article continues below advertisement
O'Ryan is currently in jail on $220,000 bail after he landed in hot water for skulking around the studios where Shawn was taping Dancing With the Stars. He's been charged with felony stalking and two misdemeanor counts of carrying a loaded firearm in a vehicle.