NEWS
'Shedding for the Wedding' Trainer Jennifer Cohen Talks Gym Essentials & Workout Tips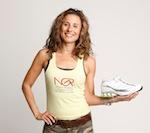 On Feb. 23, nine contestants came together to lose weight and compete for their dream ceremony on the debut of CW's Shedding for the Wedding, hosted by actress Sara Rue. But, for all of you at home who didn't make it onto the show and still want to shed excess pounds, trainer Jennifer Cohen talks exclusively to OK! about her weight loss tips, gym essentials, and how she aids the show's determined contestants to their fitness goals!
Article continues below advertisement
"My style is really about high intensity interval training. I practice the whole hit method and I always try to shock the body. I make up a lot of my own moves and I do variations on them," Jennifer explained to OK! on Monday of her effective training methods, seen on the hit series.
OK! EXCLUSIVE: KENDRA WILKINSON — "I ATE SO MUCH JUNK FOOD"
In order to ensure that challengers can maintain their fitness regimens after the show and their dream weddings, Jennifer explains that she teaches the couples routines that can be done anywhere and at anytime – perfect for those of you watching the show from home, as well!
"I try to give them the tools also so that they can do it themselves. I really try to focus on a lot of body weight movements that don't require much equipment at all if any so that they can do them at home," the fitness expert added.
OK! NEWS: JENNIFER HUDSON ON WEIGHT LOSS — "I WANT TO BE A GOOD ROLE MODEL TO MY SON"
Whether competing on national television or hitting the treadmill at your local fitness center, Jennifer tells OK! what accessories everyone needs for a perfect workout.
Article continues below advertisement
"My must haves are pretty basic," Jennifer says, "Number one, I always make sure to bring a Polar Heart Rate monitor to wear during the workout…Another thing is to have very well supported shoes. I tell everyone to wear even an arch support because they are cheaper than an orthotic. I personally wear my own brand of shoe, called No Gym Required. They increase the intensity and for arch support, I use Good Feet insoles."
For an added boost to an intense workout? "I also always bring Muscle Milk Light. I like to have the energy so I drink the Café Latte flavor and it's so good. It tastes like coffee and the light ones have zero sugar, half of the calories and they have caffeine."
OK! COVER STORY: KENDRA WILKINSON - HOW I LOST 10 POUNDS IN TWO WEEKS!
Jennifer also weighed in on host Sara, who recently lost tons of weight herself and is now on the fast track down the aisle just like the contestants.
"She looks great! I think that she is a great host for the show because what she has gone through for herself basically parallels her life and the show. Now she is getting married and I am sure that what happened to her resonates with the couples."
Shedding for the Wedding with Jennifer, along with trainer Nicky Holender and host Sara Rue, airs Wednesday nights on the CW at 9 p.m.