NEWS
Sheen's Rep Explains Hospital Visit After Alleged Drunken Binge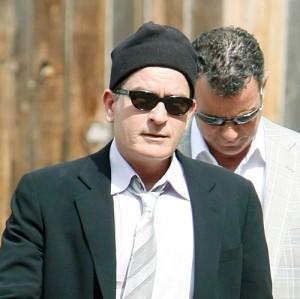 Charlie Sheen was reportedly hospitalized last night after he was found in an alleged intoxicated state in his NYC hotel room. Now, his rep confirms to OK! exclusively that Charlie's hospital visit was a result of an allergic reaction.
"What we are able to determine is that Charlie had an adverse allergic reaction to some medication and was taken to the hospital, where he is expected to be released tomorrow," his rep tells OK!.
Article continues below advertisement
Reports have been circulating that suggest the actor's hospital stay was caused by different circumstances.
According to TMZ, a 911 call was made from Charlie's hotel room early Tuesday morning for possible intoxication. The Two and a Half Men star was then taken to a NYC hospital at 2:30 a.m. voluntarily.
A TMZ source claims Charlie was "intoxicated, irrational" and "emotionally disturbed."
The New York Post has reported Charlie was drunk and naked in his hotel room at 2 a.m. when security was called.
Allegedly, Charlie's hotel room was trashed and he was seen headed back to his room with an unidentified woman. He reportedly became enraged when he noticed his wallet was missing.
The troubled actor is currently in NYC to spend time with ex-wife Denise Richards and their two daughters.
OK! recently caught up with Charlie's wife and mother to his twin sons, Brooke Mueller, who opened up about their relationship.
"We are great. We're great," Brooke told OK!, adding, "The babies are fantastic. They are 100 percent healthy. And they are wonderful."
Stay tuned for more developments.