NEWS
Shenae Grimes Wants to "Stir Up Trouble"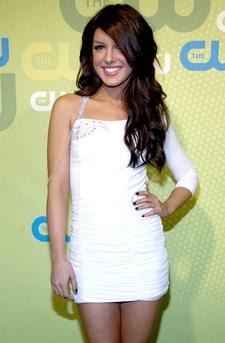 When the 21st century version of 90210 debuted on the CW last fall, many doubters didn't give the update of the '90s teen sudser a chance to make it through the first season. But the young cast of the show proved everyone wrong, and they're now preparing to return for another go around the halls of Beverly High.
One of the show's stars, Shenae Grimes, recently talked to JustJared.com, and gave her wish list for how she sees her character, Annie, developing when the show returns in the fall.
Article continues below advertisement
Talking about her character's 180-degree turn toward the end of the premiere season, Shenae says, "Annie was a good, good, good girl all year long, always smiling and being pushed around by mean kids at Beverly High and finally she put her foot down. I'm excited, I hope she keeps that foot down for a little while and stirs up a little trouble, gets herself into some messes and learn some lessons! That's what high school is all about."
Of course, you'll have to take that with a grain of salt, as even 19-year-old Shenae admits that — having been on TV for most of her adolescence — she might have a skewed idea of what the high school experience is supposed to be.
"In a weird way, the acting role has kind of been my high school," she tells Jared. "I've been doing it since I was 14 so Degrassi was my high school world, I kind of grew up in a professional driven world, and that definitely taught me a lot of lessons!"