NEWS
Sherri Prides, Michelle Hides For 'Sheba'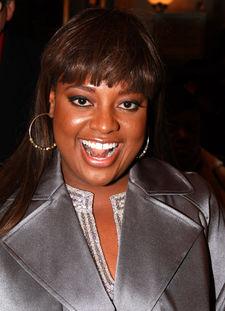 It's a frigid night when the stars step out for the opening of Broadway's Come Back, Little Sheba at NYC's Biltmore Theatre.
Mary-Louise Parker, Sherri Shepherd, Whoopi Goldberg, Michelle Pfeiffer, Valerie Harper and more are expected to put in face time to tout the revival of the 1950s drama about domestic discord.
"I'm really excited to see it," The View's Sherri says, holding in the shivers. "Normally I'd be in my flannels at home, so I'm coming out for my girl S. Ephatha Merkerson. I put glitter on, too."
Article continues below advertisement
My red carpet pal tells me she can't wait to see Mary-Louise because people tell her she looks just like her.
Valerie Harper thaws out inside the building. She tells me she'd like Julia Louis-Dreyfus to play her character Rhoda if there was a movie remake of The Mary Tyler Moore Show.
"I like her energy and she's got a New York quality that would be good for Rhoda," Valerie tells me.
Here's Whoopi, who expresses her condolences about Heath Ledger.
MORE ON:
Red Carpet Confidential
"I thought he was a great kid," she tells me. "I liked him a lot."
Tamara Tunie can't spend enough time posing for the camera, but fur-clad Michelle Pfeiffer covers her face as she rushes past photographers. Hm, why is she trying to hide?
Could it be? Is this Mary-Louise Parker? A woman wearing a fur hat is flamboyantly posing for photographers, and I grab her on the way into the theater. Oops! It's a doppelganger – it's actually Nanny Diaries star and two-time Tony Award winner Donna Murphy.
How does she balance marriage and motherhood?
"Day by day," she tells me. "My priority is my daughter but the reality is I love to work and I need to work, so I try to not be too hard on myself. It's hard. I look to my peers though as examples and sources of empathy. We all try to support each other."
Ah, well. Mary-Louise will have to wait for another day.