NEWS
Sherri Shepherd to Become Pro Wrestler?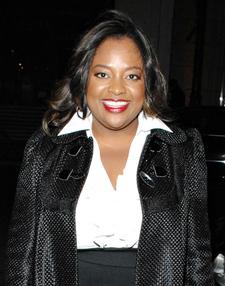 If Sherri Shepherd starts showing up on The View with a black eye in the coming months, you'll know why — the outspoken comedian is planning on becoming a pro wrestler!
Last week, when WWE SmackDown came to Madison Square Garden in NYC, the talk show co-host showed up to be in the corner of her major crush, wrestling superstar MVP.
And when she told OK! about her experience in the squared circle, she joked that she now wants to moonlight as a wrestler herself!
Article continues below advertisement
Sherri said that being in MVP's corner as he fought Dolph Ziggler, was "one of the best experiences" she's ever had.
"I didn't even want to leave," said Sherri. "I was asking WWE head honcho Vince McMahon, can I join?"
And while the 30 Rock star said she enjoyed feeling like a rock star in front of 17,000 screaming fans, it sounds like she kind of liked unleashing her violent side as well.
"I'm in love with MVP and Dolph Ziggler just kept messing with MVP, and he came over to Sherri's side of the ring and he wanted me to kiss him and I was like, 'kiss you? I'm trying to get a kiss from the other one.' And I just whacked him — and it felt good!"
"I used some of the moves that MVP had taught me and it felt good. I was like oh my goodness, I think I broke his jaw I was so mad. It was a lot of pent up frustration. A lot of pent up sexual frustration," she laughed.
And what is going to her signature finishing move when she's beating down her rivals?
"The booty pop drop," she tells us. Of course it is.
By Oliver Coleman