NEWS
Sherri Shepherd Loses It On The View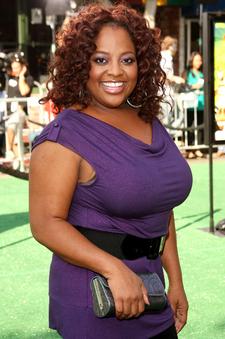 The post-election euphoria was a little too much for Sherri Shepherd on this morning's The View.
The emotional host wept as she talked about the icons of the civil rights movement whose deaths have led to the election of America's first black president, and the brighter future that would bring for her children.
"I know that there are people who have died, who should be with us, who did it," she said, fighting back tears, "regular people -- Reverend George Lee, Emmett Till -- and so to look at my baby and say, you don't have to have limitations. It's just..."
Article continues below advertisement
And, then, for once, Sherri was at a loss for word, just dabbing the tears from her eyes.
But wasn't this the very same Sherri Shepherd who just days before last night's election was considering voting for the McCain/Palin ticket?
"I do have to admit that she spoke to me as a mother," she confessed, "Sarah Palin spoke to me, but this spoke to me more," she said of Obama's campaign.
Not joining in with the joyous celebrations, however, was arch Republican, Elizabeth Hasselbeck, who was uncharacteristically quiet this morning.