NEWS
Sherri Shepherd: SNL Needs Black People!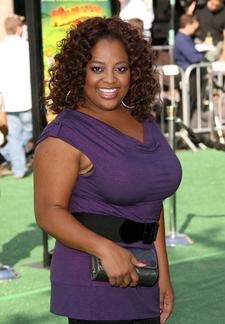 Saturday Night Live has had a good year thus far, owing mostly to the elections and Tina Fey's impression of Sarah Palin. But Sherri Shepherd thinks it could be doing even better with a more diverse cast – when SNL spoofed her talk show, The View, no one was there to play Sherri.
"I think Maya Rudolph would be amazing," Sherri tells AOL TV of who she'd like to see portray her. "She is so awesome! Couldn't they have gotten her to play me? They need more black people in their cast!"
Article continues below advertisement
The bubbly TV personality also weighed in on the feisty fighting atmosphere on the morning show, saying all's well that ends well, and any bad feelings are left on the set.
"It does get very spirited," she says. "We're no different from other people that debate issues; we're just in front of the camera. The great thing is that we can get spirited. We have a lot of respect for each other. And when the camera is off, Lizzie Elisabeth Hasselbeck and I go back to talking about how to raise our 3-year-olds."