NEWS
Sherri Shepherd on 'View' Guest Paris Hilton: "I Don't Think We Were Too Hard on Her"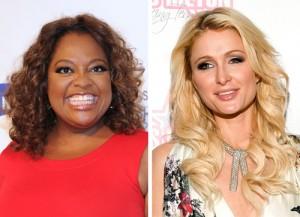 The View is never short of controversy! The hot topic now is Paris Hilton's appearance last week, which subsequently is rumored to have made her cancel promotion for her new TV show The World According to Paris. View host Sherri Shepherd told reporters at the Samsung Hope for Children Gala in NYC Tuesday night, "You come on The View, you know what you're going to get!"
Article continues below advertisement
When asked if the show was too hard on Paris, Sherri said, "Were we too hard on Paris Hilton? She had made the statements to Barbara about helping the women in prison and I think Barbara Walters asked her. Sometimes we have to be held accountable. I think Barbara just asked her that and, no, I don't think we were too hard on her."
"I didn't see her crying," she added. "She's a big girl. If you want to come on The View and sit on the couch with four ladies, five ladies then you know what you are going to get. She didn't walk out with tears in her eyes. I think she was okay."
OK! INTERVIEW: PARIS HILTON — "I AM ONE OF THE SWEETEST PEOPLE THAT I KNOW"
What does Sherri think of Paris apparently blaming her own network for the low ratings?
She told OK! "She blamed her network? You know what? This is the landscape we're in. You got a lot of competition. You've got the Kardashians, the Playboy girl, Kendra Wilkinson-Baskett. Everyone has a reality show, so you have to do something different."