NEWS
Sherri Shepherd in WWE Smackdown?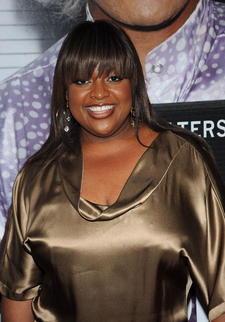 Mickey Rourke might've been nominated for an Oscar for his performance in The Wrestler, but he's not the only celeb interested in stepping into the ring these days. Sherri Shepherd, co-host of The View is a big fan of WWE's MVP, a six-foot-three, 249 pound wrestler, who is, according to her, "goooorgeous."
"I don't know if he's married or single but i'm going to find out," she told her fellow View ladies recently. "I want to be Mrs. MVP."
Article continues below advertisement
Apparently he's a fan of hers as well, as the WWE announces she'll make a special appearance on "WWE Friday Night Smackdown" on May 1, airing on MyNetworkTV.
The event will end with Sherri "getting in the corner with WWE Superstar MVP."
This could be interesting, to say the least.