NEWS
Sheryl Crow Predicts James Durbin and Lauren Alaina to be 'American Idol' Finalists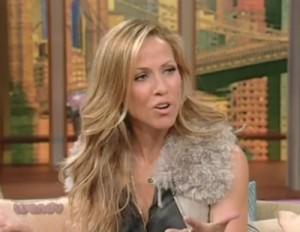 Sheryl Crow got to know the Top 5 American Idol contestants pretty well, serving as mentor to the gang on this week's performance show. Her role as mentor also put Sheryl in a pretty good position to predict who is headed to Idol victory.
The Grammy-winning artist stopped by The Wendy Williams Show yesterday and shared her predictions on which two contestants will battle it out until the end.
Article continues below advertisement
"I kind of think that maybe James and maybe Lauren," Sheryl shared with host Wendy Williams, via TV Squad. "But, I have to tell you that, they're even more fantastic in the everyday rehearsal situation, because the nerves start happening when they're on stage. They were unbelievable, every one. I could see any one of those five winning."
Sheryl was also very impressed by the five contestants' ability to take on the Idol stage each week.
"I can't imagine going out ... and having that kind of composure in front of that many people and live TV," she said. "I think it would be hard. But, they've got it down."
Do you agree with Sheryl's predictions?
By Brittany Talarico