NEWS
Sheryl Crow To Work with Fleetwood Mac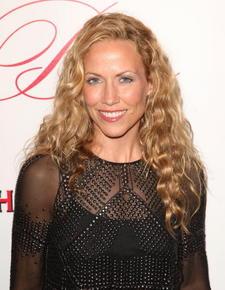 Sheryl Crow is about to take some musical Detours and go from a solo act to being in a band. And what band is that? Fleetwood Mac!
The singer/songwriter says she and the group definitely have plans to make make beautiful music together.
"We definitely have plans for collaborating in the future, and we'll see what happens," Sheryl tells Spinner.
How soon can the public expect those tunes? "I think that's going to be next year."
Article continues below advertisement
Working with Fleetwood Mac, or more specifically, the great Stevie Nicks, will be a dream come true for Sheryl. The 46-year-old, who's about to kick off her tour in support of her latest disc Detours, notes Stevie as one of favorite artists and biggest idols.
"I love people that are not jaded or de-sensitized and that are still really into what they're doing and into growing as an artist, and that's her," Sheryl says. "She'd walk out and stand at the microphone, and I swear I was looking at a 20-year-old, because she just exudes this kind of sensual love for music."