NEWS
Sheryl Crow's Dogs Make Her Happy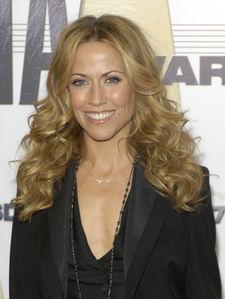 Sheryl Crow introduces me to her dogs Flossie and Rex during an interview at her Nashville pad.
"Flossie and Rex are two yellow labs," Wyatt's mom tells me, as they cheerfully bark. "They're brother and sister. They are characters. As anybody who owns a pet will know, they are just wonderful stress-busters. They're very calming. Because they're labs, it doesn't matter if it's three degrees out, they jump straight into the pond and come back with muddy feet. They're really cute."
Article continues below advertisement
The 45-year old singer's sixth album Detours is in stores today. Check out the full interview in the OK! on stands now. "Yes, Angie's Pregnant!" is the cover line.