NEWS
She's Got the Look winner!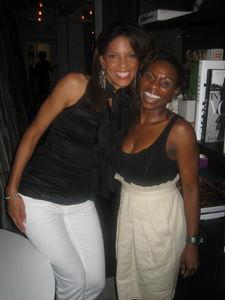 She's Got the Look revealed who was the last woman on the board last night in its season finale, and it was none other than 45-year-old mother of five Tanya Hutchison from Orange County, Calif. Take that Real Housewives!
I spoke to Wilhelmina's newest model after a private screening of the finale, hosted by Look judge Robert Verdi, where she was just beginning to bask in her new title.
"It feels like I can breathe now," she told me. "I was criticized for being perfect and being the pageant girl, and not allowing my authenticity to show. I think through the competition I became more comfortable with being the real me."
Article continues below advertisement
Tanya may have been surprised to take the crown, but her daughter wasn't. "She said, 'Oh Mom, I'd knew you'd win.'" Never hurts to have moral support from home!
Not only will Tanya appear in the Self spread (sans bathtub!), she'll appear in Fitness magazine this October.
I got Tanya to share her favorite beauty tip with me. "Build your confidence through your character. That's the most beautiful thing a woman can do."
We hear yah, Tanya. Congrats, and you go, girl!