NEWS
Shia LaBeouf was "Unimpressed" with 'Transformers 2'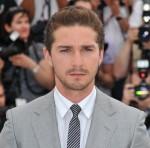 Shia LaBeouf has slammed the blockbuster franchise that made him famous, admitting that he was "unimpressed" by the second Transformers movie.
Shia, who will reunite with sultry co-star Megan Fox on the set of the third Transformers movie next week, tells the Associated Press that this one will be the best yet.
OK! GALLERY: SHIA & CAREY MULLIGAN'S SIDEWALK SMOOCH
"When I saw the second movie, I wasn't impressed with what we did," Shia said at the Cannes Film Festival, where his new financial flick, Wall Street: Money Never Sleeps is premiering. "There were some really wild stunts in it, but the heart was gone."
Article continues below advertisement
So what went wrong on Transformers: Revenge of the Fallen? "We got lost," said Shia. "We tried to get bigger. It's what happens to sequels. It's like, how do you top the first one? You've got to go bigger."
OK! GALLERY: SHIA LABEOUF SUITS UP FOR WALL STREET
"Director Michael Bay went so big that it became too big, and I think you lost the anchor of the movie. ... You lost a bit of the relationships. Unless you have those relationships, then the movie doesn't matter. Then it's just a bunch of robots fighting each other."
What can we expect in the next movie? "There's going to be a lot of death, human death. This time, they're targeting humans," said Shia. "It's going to be the craziest action movie ever made, or we failed."