NEWS
Shia LaBeouf's 911 Call Released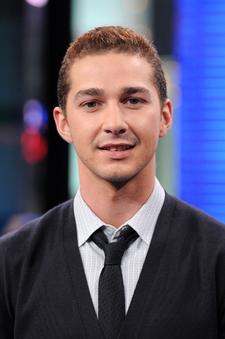 Extra has obtained the 911 call of a woman reporting Shia LaBeouf's car accident early Sunday morning on July 27 in Los Angeles.
"A car is flipped over," she told the police dispatcher, "I was just driving by, and there's a car turned over. It looks like it's upside down." She also says, "I don't see anyone here, and I've been here for 5 minutes." Click here to listen to the entire call.
Though it's been declared by authorities that the accident may not have been his fault, the Indiana Jones star, 22, was charged with a DUI after getting behind the wheel while intoxicated. The actor was spotted leaving the club Troubadour in Santa Monica earlier in the evening, where he was drinking with friends, including Transformers co-star Isabel Lucas, 23, who was seated in the passenger seat of his truck at the time of the collision.
Article continues below advertisement
LaBeouf, Lucas and the driver of the other vehicle were taken to Cedars-Sinai Hospital after the accident, and though there were no fatal injuries, LaBeouf received extensive surgery on his left hand.