NEWS
Shia LaBeouf's Childhood Inspiration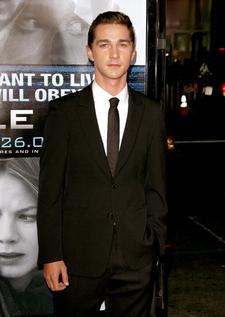 Shia LaBeouf didn't set out to be an actor. He first had his eye on a career as a professional comedian, and admits his funniness comes from a slightly offbeat place.
"My humor came from seeing my parents have sex, smoke weed, my mom being naked—just weird hippie stuff, twisted R-rated humor," he tells Parade.com in a new interview.
The funny biz didn't work out, however, as he admits, "There's no money in stand-up comedy, so I went into acting."
Article continues below advertisement
Once he knew he could make money in acting, Shia changed his tune, especially since he came from humble beginnings.
"My dad and my mom were both artists who never found an audience for their artwork. And so I lived in poverty," the Transformers star reveals of his childhood. "I look back at that stuff and I'm grateful. It's like scars. You become proud of them."