NEWS
Shia: No Drunken Driving Charges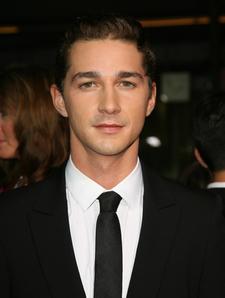 The good news for Shia LaBeouf: He won't be charged with drunken driving for the July 27 car accident where his hand was badly injured, due to insufficient evidence.
The bad news for Shia: He could still have his license suspended for refusing to take a breathalyzer test.
Although the collision was shown to have been caused by the other driver running a red light, officials had suspected that Shia had been drinking.
Article continues below advertisement
''Shia is most happy that he will not have to go to court,'' said his attorney, Michael Norris, according to the Associate Press.
The Eagle Eye actor will have to attend a traffic hearing with the DMV today, which could result in his license being suspended. However Los Angeles Sheriff's Department spokesman Steve Whitmore says he doesn't think that will happen.
''I anticipate that once we do have the opportunity to litigate the matter at the DMV that his license will not be suspended,'' the AP quotes Norris as saying.