NEWS
Should You Watch: Samantha Who?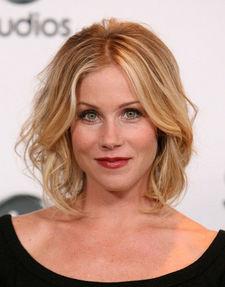 If I woke up from a coma with no recollection of my former self, would I seize the opportunity to change the course of my life? I would if I was Samantha Newly, a.k.a. a selfish, soulless wench who terrorized those she felt were beneath her (like her assistants, her former childhood friend, her mom!). Sam doesn't really remember any of that. Learning about her past self, Sam feels compelled to change. But it also seems Samantha Who? forgot how to be funny. Every time Sam uncovers some of her bad behavior, like cheating on her perfectly nice boyfriend, she delivers her shock in a frenzied monologue that makes her seem like she's hyped up on speed (maybe it's part of her post-coma medical treatment?). I am kind of curious to see if Sam can revive her relationship with Todd (played by hunky Barry Watson), who was about to dump his mean girlfriend before her accident. But watching Sam discover just how nasty she used to be to everyone and reacting to it at warp speed is destined to make me want to forget her. Sam's wardrobe, however, is amazing. It's the one thing Samantha Who? shouldn't change.
Article continues below advertisement
Samantha Who? premieres Monday, Oct. 15 at 9:30 p.m. on ABC.