NEWS
'The Show with Vinny' Begins Tonight! Why Vinny Is the Best Cast Member of 'Jersey Shore'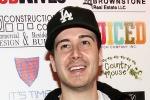 I start with a confession: I kind of miss Jersey Shore already. I know that we still see the cast members in their own personal ventures and spinoffs, but I miss the dynamic of the group all interacting and loving on each other.
OK! News: Which Jersey Shore spin-off is your favorite?
So I'm very excited for Vinny Guadagnino's new show, The Show with Vinny, which debuts tonight. It's a hybrid reality show/talk show where Vinny chatting with celebs inside his family's home in Staten Island. A little chicken parm, a Lil Wayne, pure TV gold. And Vinny is (sorry, Snooks) the best person on Jersey Shore, and everyone knows it. Why?
Article continues below advertisement
2. He is a great friend. I mean, just remember his bromance with Pauly D.
3. He has the best dance moves on the cast. You definitely want him to be your partner at a wedding or bar mitzvah.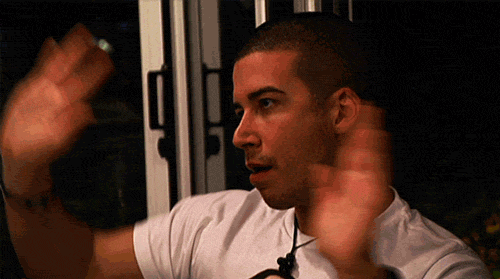 Gif courtesy of mtvjerseyshore.tumblr.com
4. He is the youngest cast member, so it feels like we've watched him grow up over the years. Remember when he was just a 21-year-old kid about to be corrupted by the rest of the Jersey cast? Check out the original trailer from the first season.
5. He is adorable with his big, Italian family, especially his mom. Which is why it's so awesome that his family is featured so heavily on his new show!
Who's your favorite cast member from Jersey Shore? Were you a fan of Vinny? Will you be tuning in to his new show? Tell us in the comments below or tweet us @OKMagazine.