NEWS
The Shows of Summer!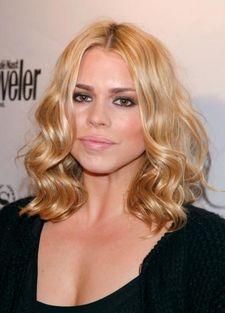 Make sure you pick up your copy of OK! magazine this week with its smokin' hot summer TV preview. Here's a few of the shows that will be chilling in my DVR this season:
She's Got the Look
Who says you can't be over 35 and fabulous! Not these women. Ranging in age from 35 to 62, these competitors vying for a contract with Wilhelmina Models and a spread in Self magazine shows that beauty is ageless. My only complaint? These woman are so tall. Why not throw some petite gals (like myself!) in the game. We're fierce too!
Article continues below advertisement
Premieres: Wednesday, June 4 at 10 p.m. on TV Land.
Secret Diary of a Call Girl
UK star Billie Piper (pictured) plays Belle, one of London's best paid and most sought after prostitutes. Belle loves her work, literally! (And you can't fault a girl for running her own business!) The sex scenes on this British import can get blushingly graphic at times, but I'm still interested in learning about Hannah, the girl behind the profession, and how hard she has to work to keep her personal life out of her professional business.
Premieres: Monday, June 16 at 10:30 p.m. on Showtime.
High School Musical: Get in the Picture
I'm not ashamed to admit that I've seen High School Musical one and two (and I could even hum a few lyrics from their theme songs, if you ask nicely!). So what could be more exciting than watching the search for the next HSM star? One lucky kid will sing and shuffle his or her way into the HSM family. Now that's worthy extracurricular activity. Nick Lachey hosts.
Premieres: Sunday, July 20 at 8 p.m. on ABC.