NEWS
Shutdown of Favorite Shows Begins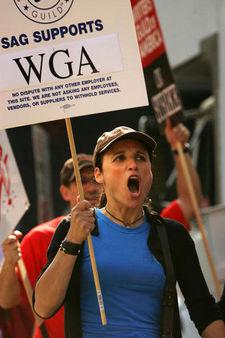 Time to get a Netflix account! Just as you were settling into a comfort zone in the fall TV season, OK! gives you the inside scoop on when your favorite shows will stop shooting thanks to the writers' strike. Let the reruns begin!
Production on several shows, including The Office, The New Adventures of Old Christine, Two and a Half Men, Cold Case and Desperate Housewives, has already shut down. Heroes hottie Hayden Panettiere and maybe-boyfriend Milo Ventimiglia finish filming tomorrow, as does the cast of 30 Rock. And several additional shows — CSI, Bones, Ugly Betty, and Shark — will most likely shut down next week.
Article continues below advertisement
Several newcomers were also hard hit by the strike, including Carpoolers, Cavemen, Dirty Sexy Money and Samantha Who, all of which have already shut down or are set to do so shortly.
Members of the Writers Guild are striking in pursuit of increased residuals from DVD releases of film and TV shows, and increased payment for work released online.