NEWS
Sienna Miller Denied Entry to the USA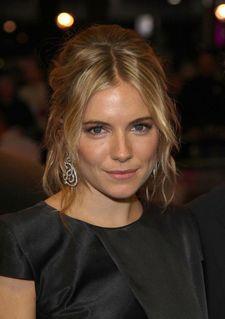 Actress Sienna Miller has been laying low lately, and staying out of the public eye. But OK! has learned that it's not for a lack of trying!
The Spanish denim Company, Pepe Jeans, filed a lawsuit on Thursday, claiming a private jet service failed to deliver Sienna from London to New York last October.
According to Reuters, Pepe Jeans hired Jet Set Private Air to fly Sienna and her associates to the U.S. for a photo shoot in New York City.
Article continues below advertisement
After a six-hour flight delay, the group decided to leave and get some dinner. When they returned, the sexy brit and her entourage were told they didn't have the necessary paperwork to hop across the pond, and the scheduled flight never took off.
Sienna — who is the "face" of Pepe Jeans — ended up missing the photo shoot and a "replacement model" was hired instead.
In its lawsuit, Pepe Jeans says it paid Jet Air $160,000 to make sure Sienna made it to her photo shoot and called several times to ensure that the plane took off on time.
Jet Set had promised to reimburse Pepe Jeans, but never did.