NEWS
Sienna Miller Opens Up About Baby Marlowe and What Motherhood Has Been Like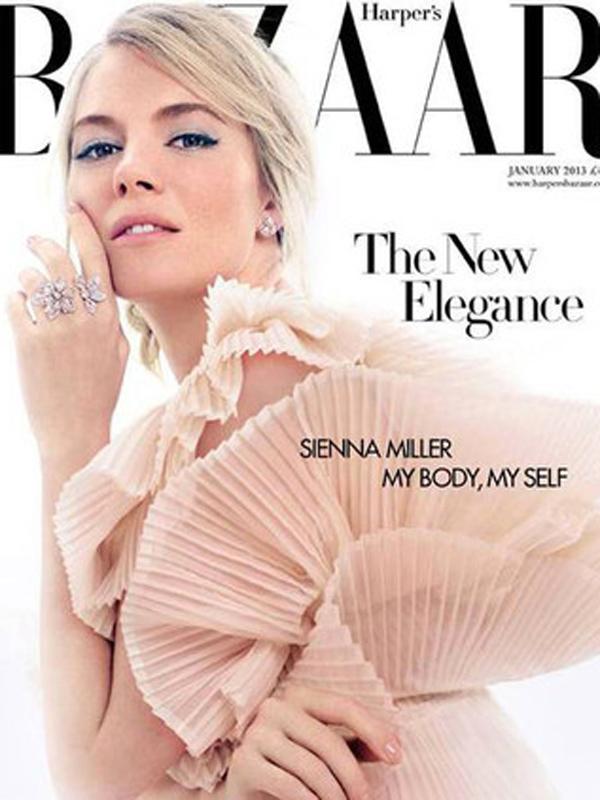 Sienna Miller welcomed her daughter Marlowe into the world in July and the new mom dishes about what life has been like since with Harper's Bazaar.
The 30-year-old graces the January cover the of body-themed issue and is rather open about how she feels about her thin frame after giving birth.
OK! GALLERY: SIENNA MILLER SHOWS OFF BABY DAUGHTER MARLOWE WHILE OUT IN NYC'S WEST VILLAGE
"My body's a completely different thing to me, it's not mine—all the attachment to its flaws or any aesthetic attachment is gone. You understand what breasts are for; and I have such enormous respect for my body because of what it can do."
Article continues below advertisement
Sienna is not only in awe of her body, but motherhood as well and says how much she loves being a mommy to Marlowe.
"It's still the most surreal thing, that you can create, that I grew this life inside my stomach, her eyeballs, everything—every little fiber," she gushes. "And I'd expected that she'd be this extension of me and I'd instantly understand who she was because she'd come from me, and then you realize that they are their own people entirely. Very connected to you, of course. But they're their own person."
OK! GALLERY: SIENNA MILLER FLAUNTS HER BABY BUMP IN A BOHEMIAN DRESS IN LONDON
While The Girl actress and her fiancé Tom Sturridge have experienced the joys of parenthood, they've also experienced the long sleepless nights that go along with it. Sienna didn't want outside assistance right away with the baby and so she's learned just how challenging raising a family can be.
"It's been just the three of us, which was amazing, and exhausting. We are going to get a nanny, but it felt important to first learn for myself who I was as a parent."