NEWS
Simon Cowell Furious 'The Voice' and 'The X Factor' in Same Time Slot for Premiere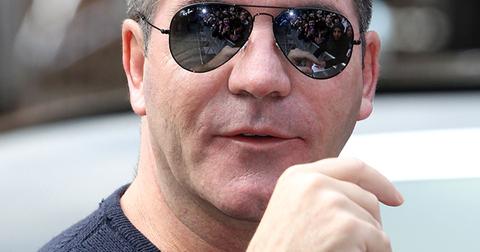 In a surprise turn of scheduling events, it was announced today FOX's The X Factor will go head-to-head this Wednesday with NBC's The Voice, in the same time slot, which is sure to split fans of both shows in two.
OK! GALLERY: BRITNEY SPEARS AND DEMI LOVATO HEAD TO RHODE ISLAND FOR X FACTOR AUDITIONS
The Voice was previously only scheduled to run on Monday and Tuesday, but NBC made the executive decision to spread the premiere across three nights, much to the chagrin of Simon Cowell, who worked very hard to secure Britney Spears and Demi Lovato in order to create a big, splashy premiere he hoped would equal ratings gold.
Article continues below advertisement
Simon sniped the move was a "a cynical, coldhearted, unprofessional way of doing business." The bitter Brit is certain Mark Burnett, The Voice's creator, is jealous and wants to sabotage The X Factor.
Mark says this mode of thinking is "delusional" and he's far too concerned with his own show to "read into something that doesn't exist."
"There was never ever a meeting or a discussion of what my show was up against," he told news outlets. "The fact is... it shows you where our minds are at and where others are because it literally never crossed my mind."
Aside from Simon and Mark, the conflicting premieres conjures an old rivalry from the late '90s: Britney Spears vs. Christina Aguilera.
OK! GALLERY: BRITNEY SPEARS AND DEMI LOVATO HEAD TO X FACTOR AUDITIONS IN SAN FRANCISCO
"Britney's not going to appreciate the fact that Christina — who has been a bit of a rival — isn't allowing Britney to have a night of her own," Simone said. "They don't want their audience to see Britney Spears. They don't want their audience to see Demi Lovato."