NEWS
Simon Cowell "Taking a Break" from Fiancée Mezhgan Hussainy. Will Simon Ever Get Married?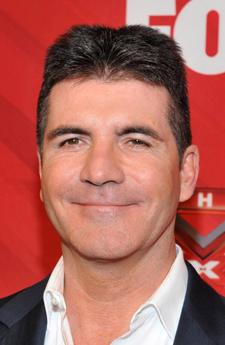 X Factor judge Simon Cowell may be riding high after Melanie Amaro's win, but not so much in his personal life.
Simon reveals to the UK's Daily Mirror about his relationship with fiancée Mezhgan Hussainy that they are "taking a break," and it has been a month since they have seen each other.
OK! GALLERY: SIMON COWELL CHILLS OUT ON THE BEACH IN BARBADOS
He tells the Daily Mirror, "It's quite a complicated relationship. We have had a break from each other, and we are still incredibly close. I'm vulnerale. It's not on, it's not off, it's somewhere in the middle. I don't know if I will ever get married, but I am happy."
Article continues below advertisement
Simon revealed on TV last year that Mezhgan was "the one" — a moment that the British judge admits he regrets.
He told Piers Morgan, "I have been pretty good about not talking about my private stuff, but I got caught up in the moment."
OK! NEWS: SIMON COWELL PREDICTS X FACTOR WINNER
Simon spent the past month vacationing in the Caribbean, but his lady was noticeable not there.
The two met in 2003 when Mezghan was the makeup artist for American Idol. With all the time they spent together, it's not surprising it led to romance by 2009. Simon was previously in a serious relationship with Extra's Terri Seymour. They split in 2008.
Will Simon ever get married?