NEWS
Simon Cowell Tells OK! Howard Stern's Possible 'America's Got Talent' Gig is "Amazing!"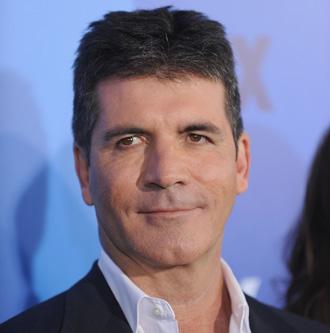 With reports swirling that Howard Stern is set to take over for Piers Morgan at the America's Got Talent judges table next season, experienced live TV producer Simon Cowell told OK! on Thursday night that the idea would be "amazing!"
"I think if it happens, it's going to be amazing," the former American Idol judge gushed to reporters of Howard possibly being on the competition show while hanging out at the X Factor Pepsi House in L.A.
Article continues below advertisement
Putting the often foul-mouthed radio show host in the same room as funny woman and AGT panelist Sharon Osbourne seems like a matchup made in television heaven and Simon agrees.
"Well, as a producer, its not the easiest job in the world, but I sort of like that chaos," the 52-year-old boasted to OK! of the potentially outrageous dynamic between Howard and Sharon on live TV.
While Simon admits that there is no official deal made yet for Howard to join the cast with host Nick Cannon, he says that, "the fact that he is confirmed in one way or another," is a great start.
And, besides, "Howard has always been a fan of the show!"