NEWS
Simon Cowell Wants an 'American Idol' - 'X Factor' - 'The Voice' Winners Sing-Off!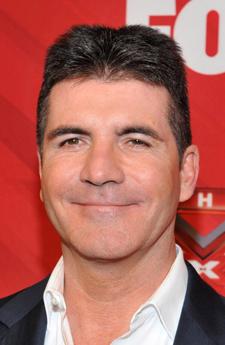 Article continues below advertisement
The Brit Tweeted: "Maybe the winner of @TheXFactorUSA this yr should compete with winner of The Voice & Idol in a super final. Just a thought. I'd be up for it."
Simon's debut of The X Factor in the U.S. did not do as well as he would have hoped which led to the axing of host Steve Jones and judges Nicole Scherzinger and Paula Abdul. He even admitted that they were interested in Whitney Houston as a new judge before her untimely death.
OK! GALLERY: SIMON COWELL CHILLS OUT ON THE BEACH IN BARBADOS
"We were ironically going to meet on Monday and, of course, one of the names we were going to be talking about in that meeting as a possible mentor on the new series of X Factor was going to be Whitney Houston," he said, according to The Hollywood Reporter.
This new idea for the winners to all compete together could be Simon's way of trying to drum up interest in the second season of his singing-competition show.
But would the other shows be up for it? Idol's Executive Producer Nigel Lythgoe Tweeted in response to Simon: "@simoncowell suggests the IDOL winner should take on the voice and x-factor winners. The problem is the Idol winner will be a star by then."
Ouch! Do you want to see this idea of Simon's happen? Weigh in below.