NEWS
Simon Monjack Denies Claims of Brittany Murphy's Missing Vicodin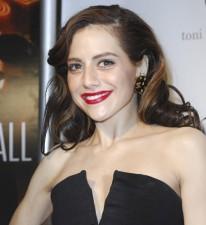 After a report on Saturday claimed that excess amounts of Vicodin had been prescribed to actress Brittany Murphy right before her death, the 32-year-old's husband Simon Monjack claims that they were intended for her mother suffering from neuropathy.
"Dr. Cohen prescribed the pills to Sharon Murphy. Dr. Cohen has never prescribed anything to Brittany. He's never, ever seen Brittany," Simon reveals to Radar Online.
Article continues below advertisement
While the reports claimed that an excess amount of pills were missing from the bottle, Simon explains that Brittany's mom Sharon needed the painkillers as she is suffering from a nerve damaging disorder after her bout with cancer.
BRITTANY MURPHY'S AUTOPSY FINDS NO ILLEGAL DRUGS
"This false story is triggering her neuropathy more and it's damaging. It's hard enough to lose a daughter but then to have this story…makes it even harder," the still-grieving husband tells Radar Online of the false account.
And after being accused of not helping authorities find the doctor who prescribed the pills, Simon admits that, "We have never been asked about these pills by the coroner."
OK! NEWS: BRITTANY MURPHY'S CAUSE OF DEATH RELEASED
The enraged husband and mother are still mourning the loss of Brittany and may pursue legal action for the untrue story.
"Sharon still has to have reconstructive surgery and is a very sick woman. This is so defamatory and ridiculous. It benefits no one when these lies are propagated. Sharon is considering legal action against (the website that published the article)," Simon explains to Radar Online.
Brittany's autopsy report revealed no use of illegal drugs on Feb. 26.