NEWS
Simon Reveals His Top 5 A.I. Picks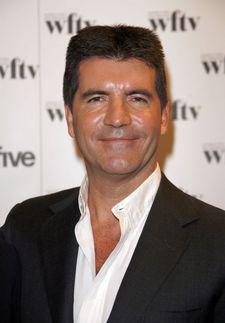 There's still a long way to go until a new American Idol is crowned, but that hasn't stopped Simon Cowell from picking his personal top five favorite contestants. Talking to Extra correspondent and girlfriend Terri Seymour, the acid-tongued judge conceded he doesn't remember the hopefuls' names until "the following season," leading him to list his favorites as:
"Brooke White, David Cook, the Australian guy Michael Johns, the Irish girl Carly Smithson, Jason Castro. They are all strong."
Article continues below advertisement
No, your eyes are not deceiving you -- no David Archuleta. While he didn't choose the 17-year-old Utah native, who infamously forgot the lyrics to "We Can Work It Out" last week, the 48-year-old knows he's not going anywhere anytime soon.
"I think he's still incredibly popular because people remember his previous performances," he says.
And for whoever wins the competition, the Brit hopes for huge success for the champ, much like the kind his protege Leona Lewis has received. The singer, who's currently burning up the charts with her hit "Bleeding Love," won Simon's British talent show X Factor and made her U.S. television debut on Oprah on Monday.
"I think for any music artist right now, the most important show to debut on is the Oprah show," he says. "If she loves something, she loves it. She's got very, very good taste. She knows what the public will like so when you get an endorsement from her, it's fantastic."
Simon also used his time with Oprah Winfrey to do some more good -- of a financially strapped family with a cancer-stricken 3-year-old daughter.
"It was a very basic story of a normal family whose daughter got very ill and they had some financial problems which was relatively easy for me to sort out."
For more on Simon, tune in to Extra tonight!