NEWS
Simon Says All is Well with Idol Judges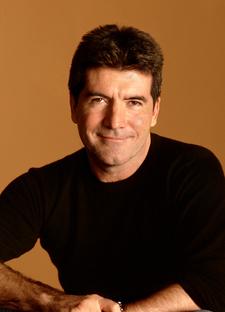 If you ever needed any confirmation that OK!'s current cover story about on-set tension between American Idol judges Paula Abdul and Kara DioGuardi, you just had to watch this past Tuesday's performance show where the show's judges were split into teams right down the middle of the overcrowded table.
As previously reported, while the boys on the show — Simon Cowell, Randy Jackson and host Ryan Seacrest joked around with each other, the ladies at the heart of the conflict could barely look in each other's direction.
Article continues below advertisement
But Simon — ironically, the first to stir up rumors of dissent long before the season even started! — is now changing his tune and saying that all is well on the hit Fox show.
"They both seem to get along well," Simon tells Extra. And what about the fact that it's being widely reported that at least one of the four judges won't be at the table next season? "As far as I'm concerned, we'll all be back on it next year... Theres no weirdness going on behind the scenes."
PICS FROM TUESDAY'S SHOW:
Even if what Simon says is true, it looks like OK! readers are all in favor of giving Kara the heave-ho, with more than 70% of them voting her as the least necessary judge.
For the complete story, pick up the new issue of OK! — on newsstands everywhere Thursday!