NEWS
Simon Says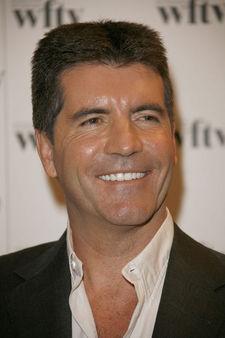 Let the ripping begin.
Simon Cowell was in fine form as the 12 male contestants showed off their pipes for Idol fans everywhere, having lost none of his edge when it comes to bringing Idols back down to earth…or making them feel lower than dirt.
Announcing that Danny Noriega's "Jailhouse Rock" bordered on "grotesque" was good stuff, much more Simon-esque than telling Luke Menard that he thought he was "forgettable. Neither, of course, compared to the blow Chikezie Eze caught after his take on "I Love You More Today Than Yesterday."
Article continues below advertisement
"I absolutely hated the whole performance and I'll tell you why," Simon said. "The suit is hideous, the wink was hideous, the 'woo' was hideous. It was all old-fashioned, corny, cheesy." Ouch. But we have to admit that Chikezie might have deserved it for that orange get-up.
There was plenty more where that came from. Colton Berry got both barrels when Simon let him have it for his lacklustre performance AND for preening his golden locks. "I just think if people spend more time worrying about their voices than worrying about their hair," spat Simon.
Next it was Garrett Haley's turn to get slapped down, this time for letting himself look like American Idol's answer to Edward Scissorhands. "It looks as if you've been shut up in your bedroom for about a month," he sniped. "You look verging on haunted. You look pale. You need some fresh air. "
Still, Simon saved his most creative barb of the night for Jason Yeager's "Moon River" effort. "I bought my first puppy to that song," Simon dished out. That's going to be a tough one to top. Luckily, the season's only just begun.