NEWS
Sir Ben Kingsley Gets Tested on Film Sets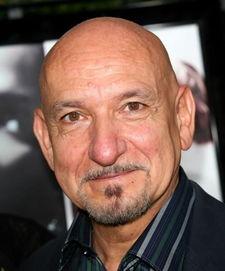 Sir Ben Kingsley has worked with his share of lovely leading
ladies and his next co-star isn't anyone to sneeze at either. Spanish sexpot
Penelope Cruz plays his love interest in the upcoming Elegy, based on Phillip
Roth's The Dying Animal, and the 63-year-old tells OK! he couldn't imagine a
better co-star.
"She's wonderful to work with, very intelligent, very
beautiful, very passionate, great timing, great sense of humor and wit,"
Article continues below advertisement
he says.
So was he at all nervous about working with the 33-year-old
beauty? Yes, but not that he minds.
"I think a man always feels like he's being tested, that's only
natural, everyone tests a man, in whatever context," Sir Ben tells OK!. "Whether
it's the workplace, like Penelope and I, or in a relationship, so I think we're
always being tested by the female sex, and that's a good thing."
He was tested in a different way in The Love Guru, a comedy
co-starring Mike Myers, Justin Timberlake and Jessica Alba. Mike kept things so
light on set that the Oscar winner is worried the funniest scenes weren't
caught on camera.
"When Mike Myers is working it's rather like being a guest
of Charlie
Chaplin in that he has very affectionate firm control," Sir
Ben says. "Hopefully most of the funny parts are happening in front of the
lense. That's hardest thing."
For more on Sir Ben, pick up the latest issue of OK!, on