NEWS
The Situation Sues Abercrombie & Fitch Over Publicity Stunt Three Months Ago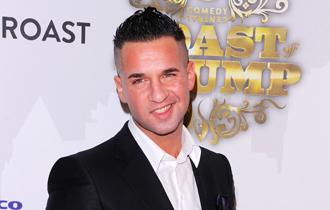 Abercrombie & Fitch has a situation on its hands!
What may have started as a publicity stunt, involving the popular clothing company offering to pay Jersey Shore star Mike "The Situation" Sorrentino and his fellow cast members to no longer wear their apparel, has turned into Mike taking legal action against the brand for using his name to sell clothes.
OK! NEWS: THE SITUATION DENIES SLEEPING WITH SNOOKI: "WE DID SOMETHING ELSE"
Article continues below advertisement
A&F made headlines with the unusual offer back in August, complaining that the ab-flashing reality star "could cause significant damage" to its brand, but according to Reuters, The Situation claims this was not at all the case.
The lawsuit states, "That offer was never made to Sorrentino, nor was it ever conveyed to Sorrentino by a representative."
The suit also claims the clothing brand "has significantly profited off of the use of its false affiliation with Sorrentino, and it has wrongly used Sorrentino's name, image and likeness for advertising purposes in violation of applicable law."
We all know this fist-pumping guido loves the spotlight and while he could simply be trying to rake in some cash before Jersey Shore inevitably comes to an end, the Sitch may actually have a valid point here! What do you think? Did Abercrombie & Fitch use The Situation's name to gain publicity? Share your thoughts!