NEWS
SJP Surrogate Targeted for Break-In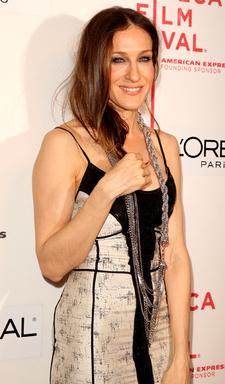 This story is definitely one for the "Super Sleazy" file: two police chiefs in the area Sarah Jessica Parker's surrogate mother lives were allegedly plotting to break into the woman's home to gather info for a tablod, TMZ is reporting.
Martins Ferry Police Chief Barry Carpenter and Bridgeport Police Dept. Chief Chad DoJack were allegedly planning to break into the Martins Ferry, Ohio home and then sell the info they found to a tabloid reporter, WTRF TV says. The burglars were going to try and get photos from the home to show living conditions, and there was already a break-in a few weeks ago. Investigators have already seized several computers.
Article continues below advertisement
Police Chief Barry Carpenter told WTOV: "I'm 100% innocent in this and my department is as well."