NEWS
Slumdog Millionaire Love Story?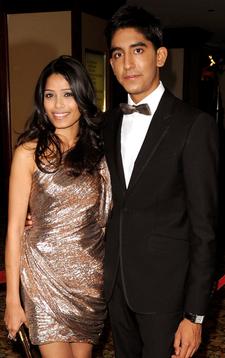 Could the love story of Slumdog Millionaire be coming true in real life for co-stars Dev Patel and Freida Pinto?
Their castmate Anil Kapoor seems to think so, as he revealed to Ryan Seacrest on-air.
"As a matter of fact, when I meet them I feel there is something happening," he said. "But she says 'I have to look after him' and 'I have to babysit him' and that kind of stuff… (I think) this is the beginning of something exciting happening."
Article continues below advertisement
Although Dev is a little younger than Freida, at 18 to her 24, Anil is all for the match, especially now that Freida is available after splitting from her fiance last month.
"They definitely make a great pair. Both of them look very good together."