NEWS
Slumdog Star Azhar's Home Destroyed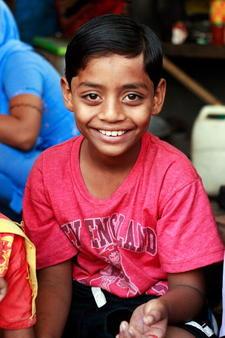 For the child stars of Slumdog Millionaire, art definitely imitated their lives in the slums of Mumbai. Azharuddin Mohammed Ismail, a 10-year-old plucked from the shanty towns of the teeming Indian city, has now lost his home as part of a demolition project of dozens of shanties.
Authorities bulldozed about 30 homes that were illegally built as part of a "pre-monsoon demolition drive," waking slum dwellers from their beds to inform them of the impending demolition. Azhar tells the Associated he was asleep when a police officer told him he had to leave.
Article continues below advertisement
"A police officer took a bamboo stick to hit me, and I was frightened," he said. Authorities say he and his family will be given another home somewhere else.
"They didn't give prior notice. We didn't even get a chance to take out our belongings," said Shameem Ismail, Azhar's mother, who has lived in the shanty town for more than 15 years. "I don't know what I am going to do."
U.D. Mistry, an official with the city's Bombay Municipal Corporation, said the homes were illegal, and he did not know the child star lived there.
"They were removed. That is the principle," he said.
Azhar and the other child stars from the Oscar-winning movie have a trust set up for them by the filmmakers called Jai Ho to ensure the children get proper homes, a good education and a nest egg when they finish high school.