NEWS
Smack Talkin' Maks on Aaron Carter: "He's Full of Himself"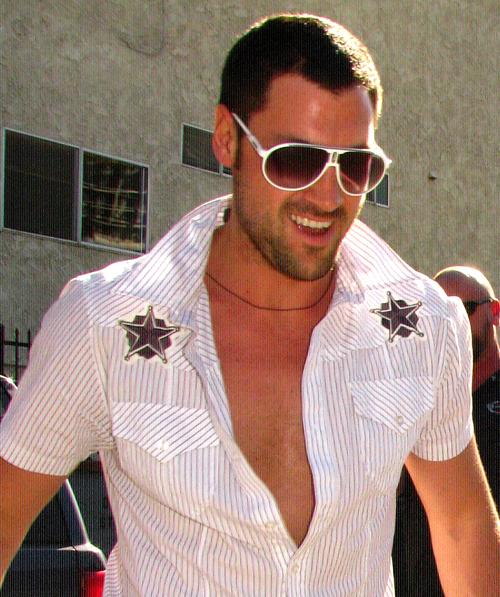 It's on! Maksim Chmerkovskiy and his partner Debi Mazar were in the bottom three on Dancing with the Stars last week, but the pro thinks Aaron Carter, who's partnered with Maks' ex, Karina Smirnoff, is the loser in this situation.
"I think he's full of himself," Maks tells Fancast.com of Aaron, who's already saying he'll win it all. "He has no clue what he is talking about. We have had people full of confidence before, but with Aaron, he's confident that everybody out there already proclaims him the best on the show."
Article continues below advertisement
Aaron and Karina have nabbed back-to-back wins in the last two weeks, but that isn't shaking Maks' confidence.
"Debi and I did great, we have nothing to be ashamed of," he says. "That's just the nature of the show. What are you gonna do?"
And even if he and Debi can't beat Aaron and Karina, there are other contestants Maks thinks have a chance at winning.
"In my mind, there's also Mya, who in my assessment, is heads and shoulders above Aaron on his best days, and of course, Donny Osmond – this guy is just so dedicated, he's constantly backstage practicing, even dancing by himself–he's incredible," he says, adding one more zinger at Aaron.
"So we'll wait and but I'm giving my prediction right now: This kid is not making it to the Top 3."
For her part, Karina thinks Aaron's confidence is admirable.
"Aaron always says 'I can do it,' " she told OK! after last week's show. "I think that's important. If you say to yourself you can't do it, you won't be able to do it."
Aaron added to OK!, "I believe in myself. I believe in us. It's a team effort."
Stay tuned to see what happens on the dance floor this week!