NEWS
'Smash' Star Megan Hilty Talks Season Two! "Everything Changes About Ivy—Everything!"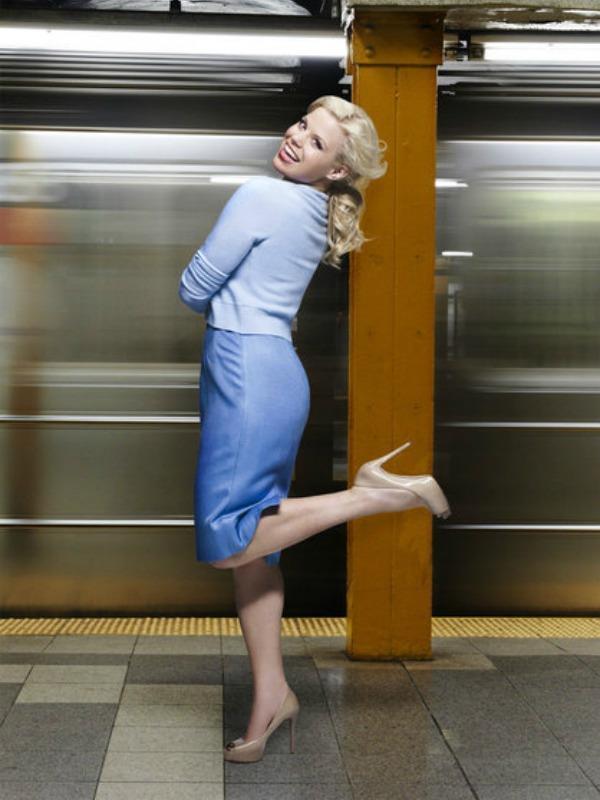 If you watched season one of NBC's Smash, then you know that Megan Hilty had one heck of a role to play.
As wannabe leading lady Ivy Lynn, first she was cast as the lead role of Marilyn Monroe in the Broadway bound show Bombshell—only to lose it to her nemesis Karen Cartwright (Katharine McPbee). By the way, she also slept with Karen's boyfriend AND succumbed to pills in the harrowing closing scenes of last season's finale! Yikes . . .
Article continues below advertisement
So, while we have to wait until tomorrow night's season two premiere of Smash (8 p.m. ET on NBC) to see how this all plays out for Ivy, we caught up with Megan for a quick chat on how she eases her own stress and what she's most excited for the fans to see this season!
OK!: How do you relax after long hours of shooting?
Megan Hilty: Well I started this new thing—I'm learning how to fight with my amazing instructor. She has this kettlebell/kickboxing class that she teaches but she's also a trainer in martial arts. She comes over three or four times a week and fights with me. Its really cool. She described it as something that women find as taboo, that women don't generally want to see other women fight. But, to me it's so empowering. Not that I ever plan on getting into an actual fight but now I feel like I wont be totally powerless if I was backed into a corner somewhere.
OK!: What's happening this season that you're most excited about?
MH: We do have some of the best guest stars ever. Like Jennifer Hudson, it was great having her and Sean Hayes was unbelievable. He plays the star in yet another Broadway show. He's fantastic and he has the musical number that is going to blow everyone away. Liza Minnelli comes on and does an episode too which is just fantastic.
OK!: And what about Ivy?
MH: Everything changes about her—everything. She's forced into reexamining her life and making a lot of changes both personally and professionally.
Take a peek at tomorrow night's Smash premiere right here—it looks SO good!
Are you excited for Smash to come back? Are you Team Ivy or Karen? Tell us in the comments section or tweet @OKMagazine!