NEWS
Sneak Peek! Beyoncé and Other Stars Share Secrets About Their Animated Film 'Epic'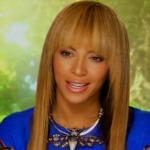 Article continues below advertisement
The star also notes, "Everything in this movie is big—action, characters—and the film really lives up to its title."
Hitting theaters on May 24, the movie follows the story of Mary Katherine (voiced by Amanda), a teenager who suddenly finds herself mixed up in a battle of good and evil in an enchanted forest. She and a group of odd and interesting characters join forces to protect their worlds.
"Mary Katherine is a very strong willed young woman so it's ironic that she gets shrunk into this magical world that her father has discovered, and she knows that she needs to be involved in his battle," explains Amanda.
Will you see Epic when it comes to theaters? Tell us in the comments section or on Twitter @OKMagazine