NEWS
Sneak Peek at MTV's "Jersey Shore" Replacement: "Buckwild"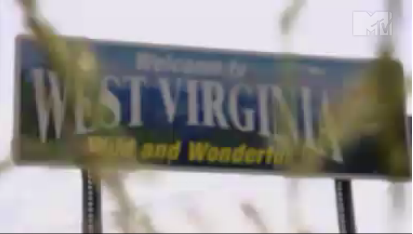 As we all know, Jersey Shore is coming to an end on Dec. 20. As you prepare to say goodbye to the Shore clan, we thought we'd introduce some new friends, the West Virginians of Buckwild, which will premiere on Jan 3. in Jersey Shore's old timeslot (Thursday at 10 p.m.)
OK! NEWS: SNOOKI POSTS MAKEUP-FREE PIC ON TWITTER WITH BABY LORENZO
Part of the initial interest in Jersey Shore's first season was its Real World-esque set-up of strangers living in a house together. We saw relationships blossom, friendships form and deteriorate. Buckwild's cast, however, has been hanging around with each other for quite some time. As their narrator says in the trailer, "We all grew up here together. We're just like family."
Article continues below advertisement
If you think that's heartwarming sentiment, be warned: this voiceover is played against the backdrop of young adults rigging snowtubes and barrels into human slingshots and... well, we don't really know what the heck that other thing was. They say they live by the motto "Whatever happens, happens" but after watching this video we think they might consider changing it to, "Whatever happens, it involves mud."
OK! GALLERY: JERSEY SHORE CAST SEEN FILMING SEASON 6
A quick look at the cast of characters is below, and followed by a preview clip of Buckwild. Let us know if you'll give it a shot, and if you think it will be the breakout hit Jersey Shore was!
Anna is a girl from the better side of the tracks who likes playing in creeks.
Ashley is a drama queen who likes to hang out with the boys. (Ugh.)
Cara is scorned woman who moved because of her ex-boyfriend.
Article continues below advertisement
Joey is a self-proclaimed ladies' man who likes particiapting in Jackass-like stunts. (At least, that's what we think he means by having a "jack** heart.")
Katie is a college student who worries, a lot. (So we guess she's the sane one, there's always one.)
Salwa is a college grad who hasn't outgrown the party lifestyle.
Shae is a nursing student who likes bad boys.
Shain is a former prom king who likes mudding, which is apparently a thing.