NEWS
Snoop Dogg Is a Giving Gangsta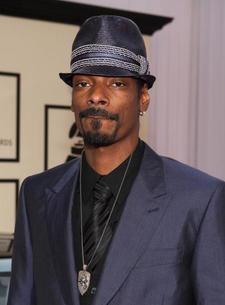 At Sunday night's, Idol Gives Back taping, OK! caught up with the big dog himself, rap legend Snoop Dogg, who either hasn't been watching this season of American Idol, or is being very political when it comes to saying who will win this year.
"The one who can sing!" the rapper joked to OK!. Meanwhile, the rapper turned reality star admits that, aside from bringing attention to his teen basketball program, the main reason he showed up was because his kids are big Hannah Montana fans. "My daughter thinks Miley Cyrus and Hannah Montana are really two different people," he admitted. "She took a picture with her and I said 'Who are you taking a picture with?' She said 'Miley Cyrus.' I said, 'Where's Hannah Montana?' and she said, 'She's not here yet!'"
Article continues below advertisement
And while the rapper has always had a rough edge to him, he doesn't worry that turning out for a high-profile celebrity charity event will do anything to harm that reputation. "This is beautiful," Snoop explained. "How could it hurt my reputation? We need to represent positivity, we need to give back and that's what I'm trying to do here."
For the hip-hop star, this wisdom has come with age. "You get a little older, you get a little wiser and you don't worry about your image anymore," says Snoop. "Your image is something that people buy into. This is reality right here."