NEWS
Snoop Dogg Scores David Beckham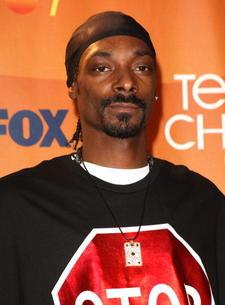 One big perk to being in Snoop Dogg's family? When the kids
want to learn soccer, David Beckham comes a knockin'.
The L.A. Galaxy star is just one celebrity making a cameo on the rapper's new reality show, Snoop Dogg's Father Hood, premiering Sunday Dec. 9 at 10:30 p.m. on E!, and
Snoop is happy to open his A-list address book whenever necessary.
"It was beautiful," Snoop tells OK! of the day with Becks.
Article continues below advertisement
"It was fun. It was a hair-raising, ball-kicking experience."
Bringing star power to his three kids — Corde, Cordell and
Cori — maintains the 36-year-old's cool factor for his biggest fans and that's exactly how
he likes it.
"They've met a lot of celebrities via Snoop Dogg because
that's what I do and I always got to prove to them that I do know certain
celebrities because a lot of time they don't think I know these certain guys,"
he says. "I like to makes dreams come true."
But, Snoop says, they return the favor. As he gets older, he
turns to his children to get the 411 on what is "in" these days.
"I use my kids for a lot of things in life as far as what's
cool, what's not, what's hot as far as musically," he tells OK!. "Just to check
the pulse of where they're going in life."
On the candid program that follows the lives of the rapper,
Article continues below advertisement
his wife, Shante, and their family, Snoop is often a kid himself, but he admits
he's growing as a father.
"My wife is basically the one who raises my kids so she
should be their number one role model," he says. "I'm just a father. I'm just
trying to do what I do as a father. I'm learning how to become a father. I've
never been taught to be a father. My father was never in my life so I'm just in
the process of learning how to be a father and hopefully through this TV show
and following my wife's direction and her lead, I'll become a better father."
By Jon Warech